Wuxi Micro Research holds the Annual Awards Ceremony and the Spring Festival Gala
At 15:30 on January 13th, 2018, all the staff of Wuxi Micro Research Co., Ltd., Wuxi Microscopic Mechanical Technology Co., Ltd., and Wuxi Gaowei Precision Instrument Technology Co., Ltd. gathered in Platium Hanjue Hotel to attend the Annual Awards Ceremony of 2017 and the 2018 Spring Festival Gala. The theme of the Annual Awards Ceremony this year is "Embrace 25th anniversary of Micro Research and Make breakthroughs for Micro Research 2.0".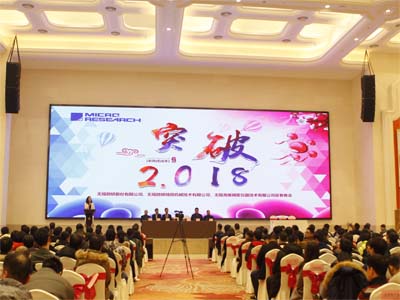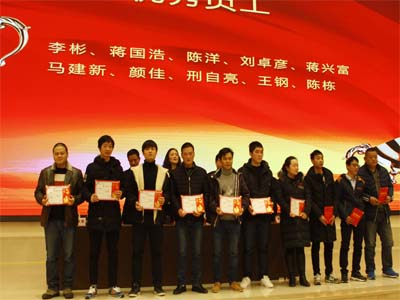 The Annual Awards Ceremony of 2017 kicked off with the solemn and impassioned national anthem. Ms. Leiming Cai, who is the General Manager as well as the Chairwoman of the company, summarized and analysed comprehensively the performance of the company in 2017. Ms. Cai put forward the need to make breakthroughs in 2018 while affirming the achievements made in 2017. "In 2017, Micro Research has hit a new height by seizing opportunities and upgrading quality of the products and services overall. In 2018, with the company's core value 'Detailed-focused with keen insight, specialized research with practical attitude', all of us shall enforce implementation, stand up to challenges, and make breakthroughs to strengthen our advantages, break the bottlenecks and inherit and carry forward our 25 years of cultures, along the road to becoming world-class precision manufacturer and service provider. Let's make Micro Research 2.0 happen", Ms. Cai said. Outstanding staff and departments that performed excellently in 2017 were commended by the company in the ceremony afterwards, which brought to a successful conclusion of their hard work throughout the year. We also expressed our sincere appreciation and respect to all the staff and their families, who have been working diligently and selflessly dedicated themselves in the growth of the company.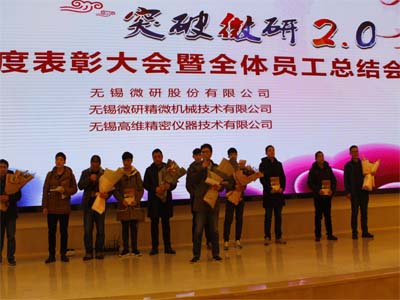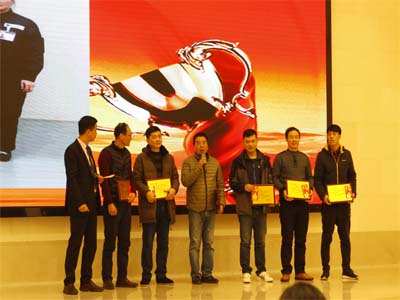 In the lively Spring Festival Gala, staff from each department put on a variety of splendid performances that were well-prepared on the stage, which brought lots of joy and laughter to everyone. To show the appreciation of the company towards the staff, the company prepared a lucky draw in which more than 60% of the staff won prizes ranging from the 1st prize to the 6th prize as annual party gifts. The lucky draw pushed the Annual Awards Ceremony and the Spring Festival Gala to a climax.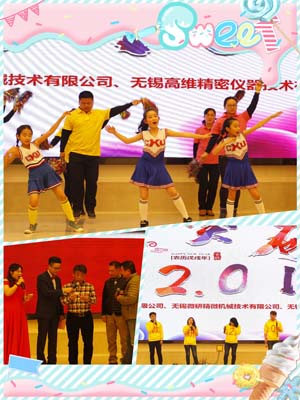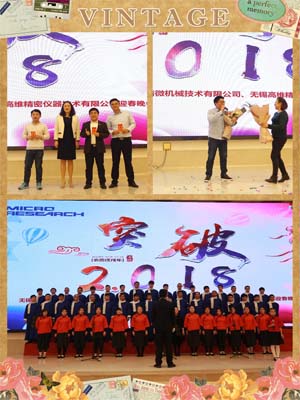 The Annual Award Ceremony and the Spring Festival Gala is not only a recognition for the work achieved in 2017 but also an expectation for the coming year. With strong team work and leadership, we will keep strengthening our advantages, working hard and breaking bottlenecks to enter the age of Micro Research 2.0.