Mr. Qin Huang, the Mayor of Wuxi City, leads a delegation to visit Micro Research for inspection
On the afternoon of April 11th, Mr. Huang Qin, who is the Mayor of Wuxi City as well as the Deputy Secretary of Wuxi Municipal Committee, accompanied by Mr. Feng Xu and Mr. Xiaojun Fan, who are the Secretary of Binhu District Committee and Deputy Head of Binhun District respectively, visited Wuxi Micro Research for inspection of advanced and intelligent manufacturing. Micro Research's Chairwoman, Ms. Leiming Cai, delivered a presentation of product development, technological innovation, talent cultivation, internationalization process to the delegation.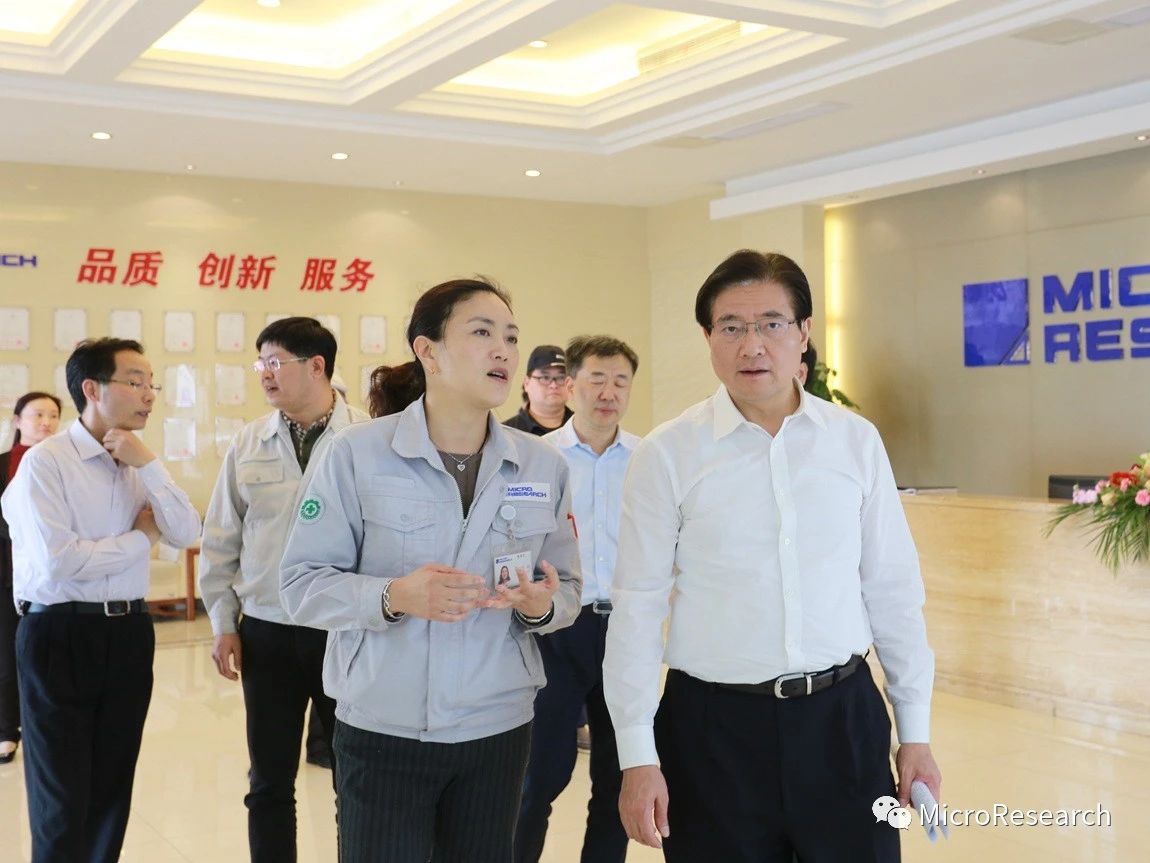 The field trip took place at Micro Research's manufacturing facility. Mr. Qin Huang spoke highly of the achievements that Micro Research has made in high-end tooling and precision manufacturing fields. The demonstration effect that Micro Research has established in precision manufacturing industry was fully affirmed by Mr. Qin Huang as well.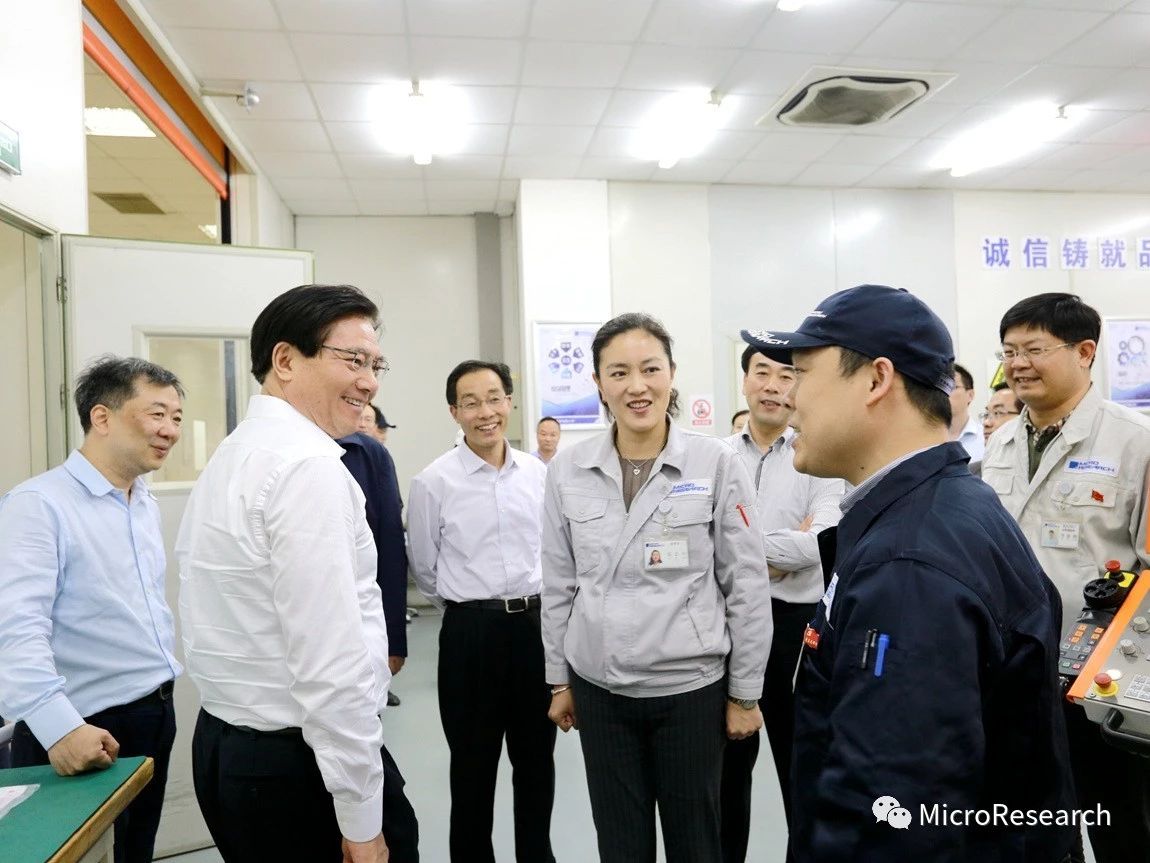 During the trip, Mr. Qin Huang visited Mr. Liang Chen's Skill Mater Studio and held cordial talks with Mr. Liang Chen. He encouraged Mr. Liang Chen to make persistent efforts and carry forward the spirit of the craftsman to contribute to the cultivation of highly-skilled talents for precision manufacturing industry in Wuxi.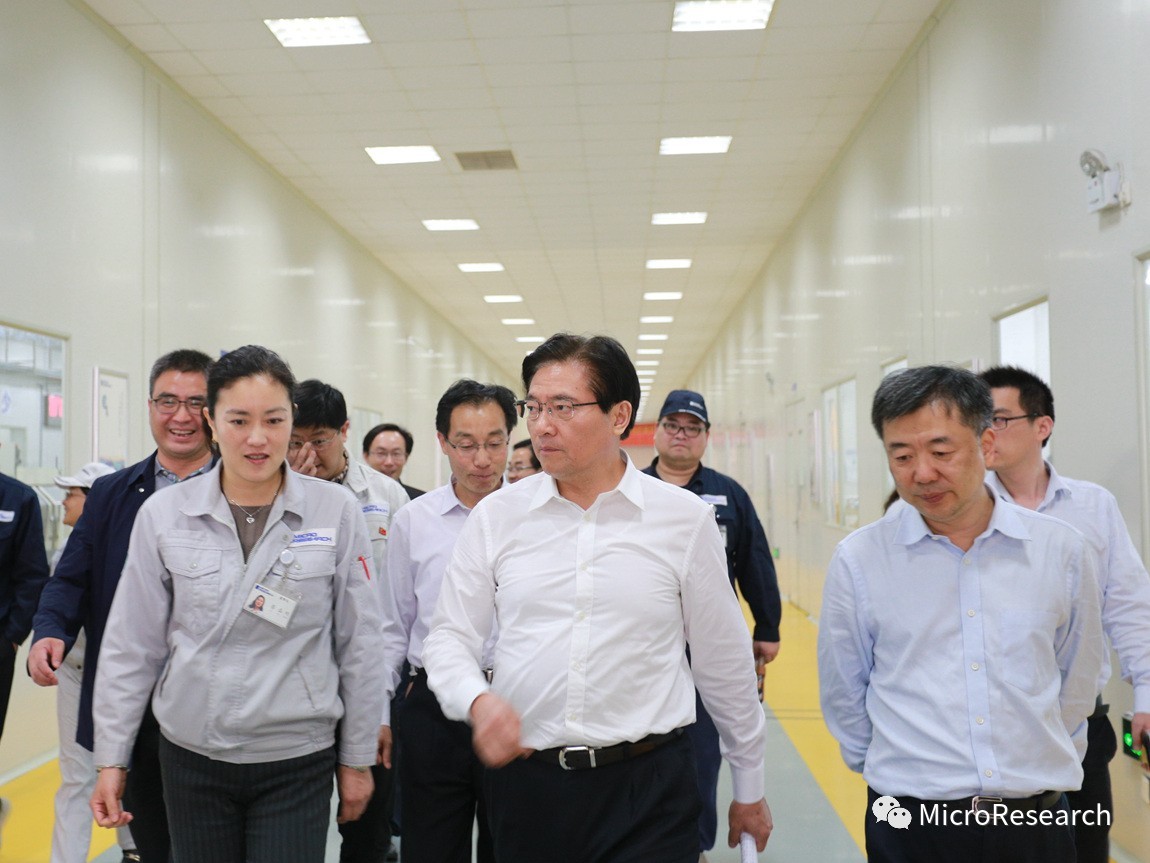 In reference to the strategic extension of industry chain and Micro Research's listing plan, Mr. Qin Huang indicated that Micro Research shall take bigger steps in terms of technological innovation, business development and talent cultivation, making Micro Research bigger and stronger and realizing the IPO plan as soon as possible. Relevant departments of the government will provide fully support to Micro Research in aspects of policy, resources and services.