Mr. Liang Chen and Mr. Jiangang Jiang are awarded Provincial Labor Medal and the title of Municipal
Prior to the International Labor Day, we received the good news from the provincial and municipal Federation of Trade Unions that Mr. Liang Chen and Mr. Jiangang Jiang were awarded Labor Medal of Jiangsu Province and the title of Model Worker of Wuxi city respectively.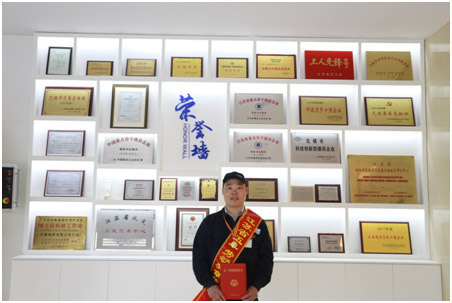 Mr. Liang Chen joined Micro Research in 2002. With continuous efforts and support of the company, he has become the founder and supervisor of one of the municipal master workshops in Wuxi city. Mr. Chen was honored with the Chief Technician of Provincial and Municipal Enterprises in 2014; High-skilled Talent Awards of Wuxi city in 2015; Exceptional Contribution Awards by Jiangsu Provincial Government in 2016; and the title of Jiangsu Provincial Skill Master in 2017. Mr. Chen has also trained many employees in Machining Centre of Micro Research in his career, which contributes to the company's talent development and cultivation.
Mr. Chen attributed his achievements to the nationwide respects to talents, cultivation of craftsman by country, encouragement and recognition for high-skilled talents by the society and enterprises. In his own words: "Skills fulfill our dreams and change our lives. We shall carry forward craftsman's spirit and build excellent Jiangsu quality. Let the world love Chinese products. We, as the workers of the new era, will march forward and make new achievements."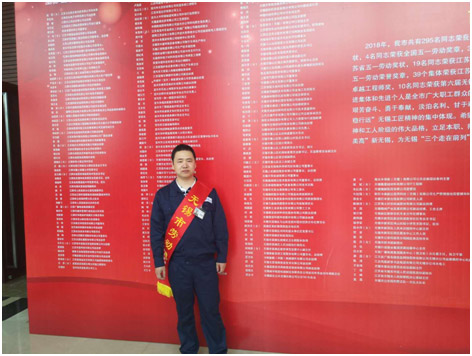 Mr. Jiangang Jiang, who joined Micro Research in 1998, grew from an apprentice to a technical leader in precision low-speed wire cutting. In 2007, Mr. Jiang was elected as the Outstanding Technical Talent and dispatched to Japan to learn advanced machining technologies and ideas, after which the skills and knowledge that he had learned in Japan were applied to his daily work. Through programming and networking, Mr. Jiang increased automation processing efficiency of the equipment drastically and implemented a new operation mode where a worker is able to manage three equipment. Every year Mr. Jiang passes on skills to his interns step by step, which also contributes to the company cultivation of talents and skills transfer. He said that: "Although I was born in rural area, with the support of the company, I am able to become who I am today. I have the responsibility and obligation to pass on this craftsman's spirit and skill to next generation, which is also a return to the company and society."